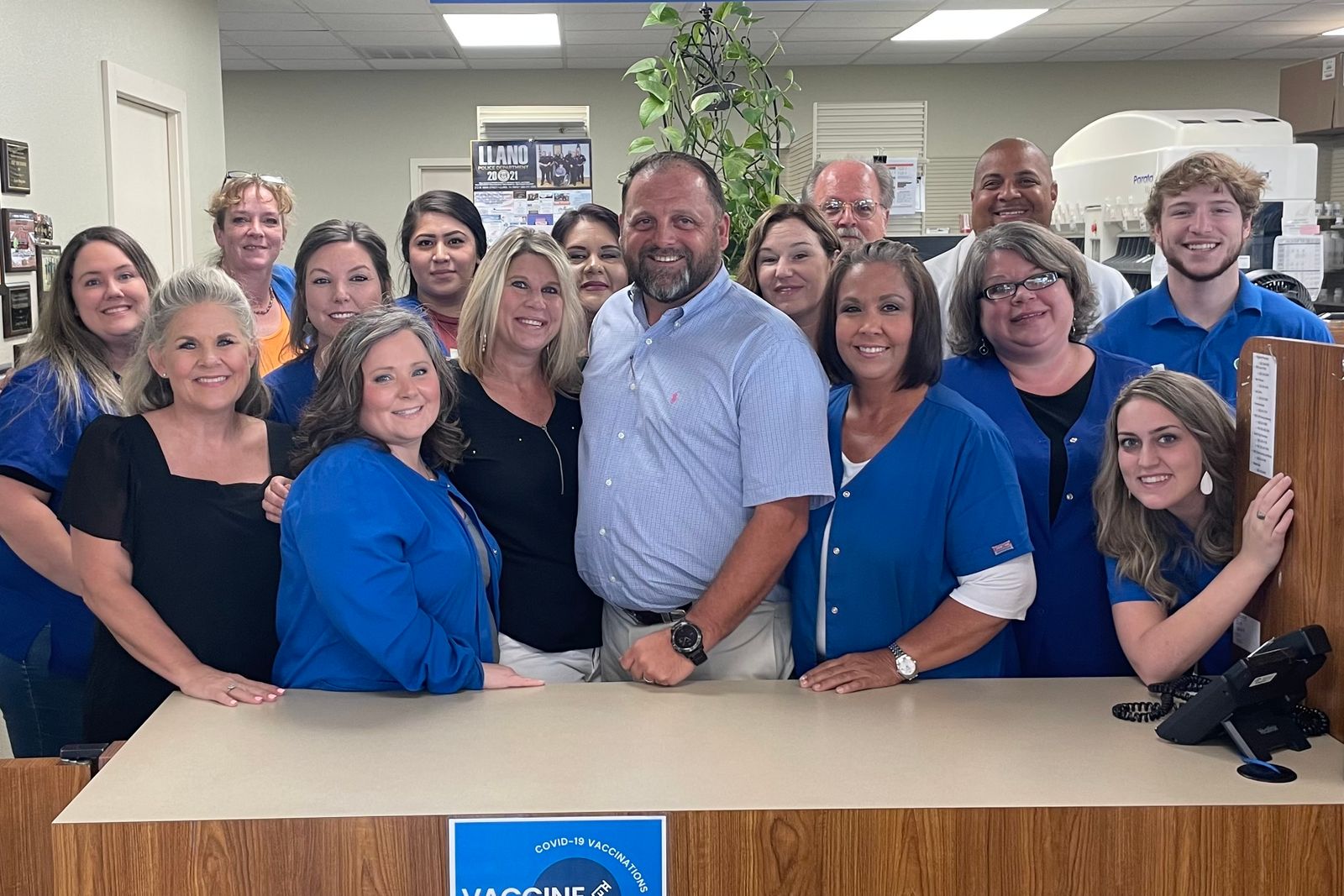 Corner Drug History
Corner Drug was established in 1898. While the pharmacy has had many pharmacist come and go over that length of time, the name has always stayed the same. Corner Drug was located in the heart of Llano on Main Street for over a decade. However, due to the growth of the town and the overwhelming need for a larger space the only option was to move the pharmacy's location in order to continue serving the community. Deciding to keep the name, it was imperative to Todd and Shelly that they found a corner lot to build on and they did just that at the 600 block of Bessemer Avenue. In the fall of 2011, Corner Drug opened its new doors to their beloved community.
The Company
We work hard to help people and their families live healthy lives. At Corner Drug, we offer the essential solutions to help you reach that goal. We are a trusted healthcare resource that provides convenient, consistent, face-to-face access to comprehensive care. We combine the best practices of state of the art pharmacy services with small town warmth and attentiveness. Our family-owned heritage and deep roots in the community make us a special stop for all your healthcare needs. In addition to our pharmacy services at Corner Drug, we have a gift shop that has an expansive assortment of gifts for any occasion. Just Around The Corner specializes in high-quality merchandise ranging from greeting cards to personalized apparel and home accents.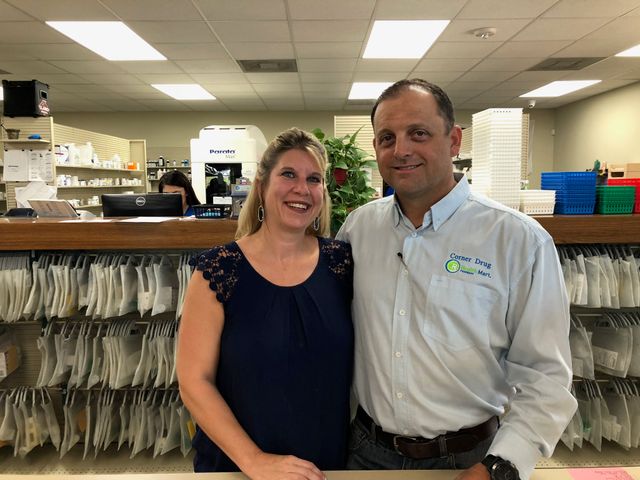 Todd and Shelly Humphries
Todd Humphries received his doctorate in 2002 from the University of Texas College of Pharmacy. Later that year, Todd and his wife Shelly moved to Llano to start a family. Operating with a core belief of traditional family values and the resounding need to serve their community, Todd and Shelly have established themselves as civically engaged and advocating citizens of Llano.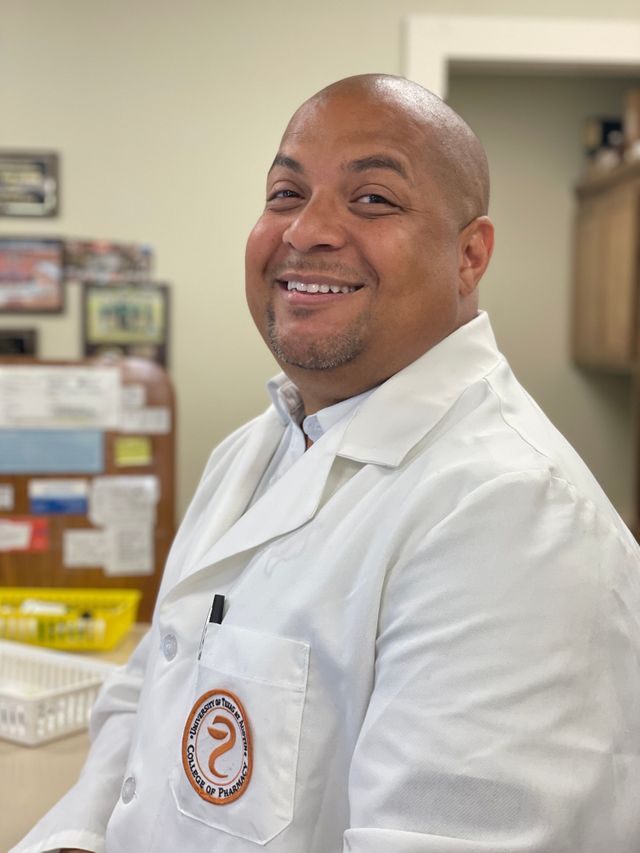 Lee Brown
Lee is the Pharmacist in Charge at our Kingsland location and a staff pharmacist here at Corner Drug. Lee is widely known around the area as "The Singing Pharmacist" and will greet you with a friendly hello and a song!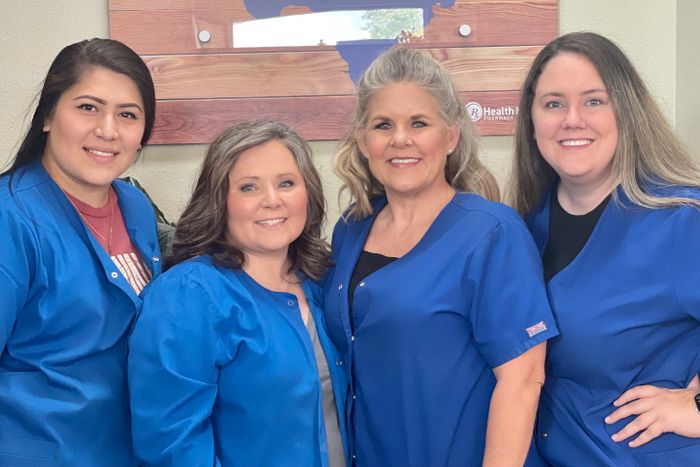 Heidi Brown, Head Pharmacy Technician
Annalisa Smith

Kaylynn Greene

Neli Martinez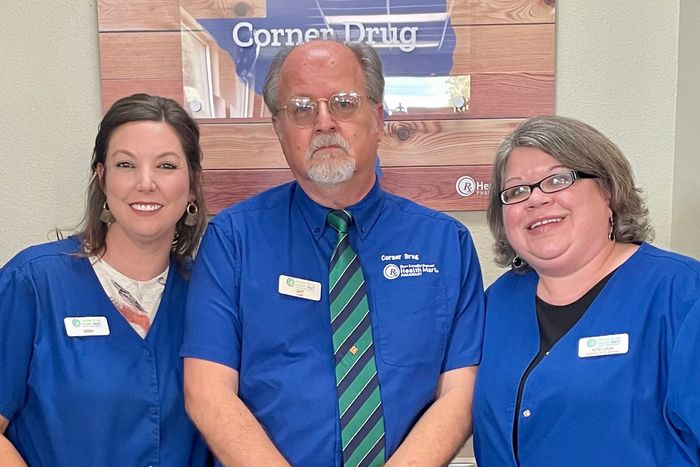 Sarah Harris, Buyer/Merchandising/Marketing & Advertising
Gary Newman, Accounts Receivable
Katie Logan, Office Manager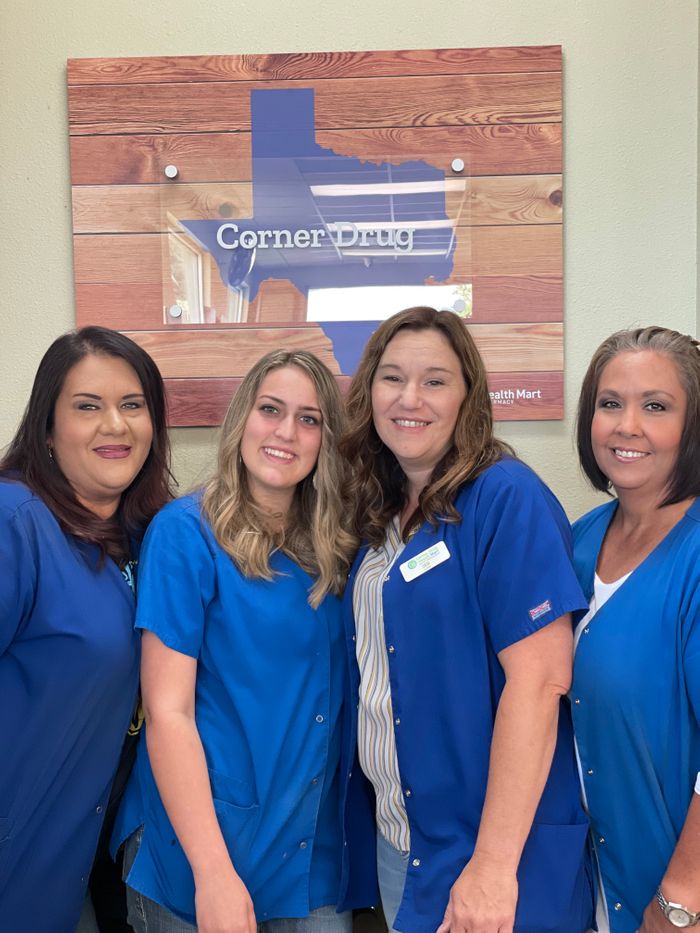 Jennifer Watson & Desi McLoud, Front End Managers

Gina Lairs

Hayley Hamilton